Outstanding alumni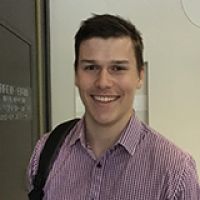 Craig Kamins
Service Agreement Administrator, Volvo Group Australia, Brisbane
Bachelor of Business in International Business
The workplace experience as part of his business degree was the highlight of his studies, says Craig Kamins who now works for Volvo Group Australia.
"The biggest highlight of my time at AUT was definitely the workplace experience in my final year. I completed my workplace experience in Brisbane at Volvo Group Australia. The most enjoyable part for me was learning about all the different products the company sells. At the end of my placement I was fortunate enough to be a part of the Brisbane Truck show. It was a great experience to see the various truck manufacturers here in Australia.
"I enjoyed being part of a large multinational company like the Volvo Group, working alongside people from different cultures and backgrounds. It was the first time I lived away from home and in a new country, and I grew a lot as a person during this period."
Making a difference for Volvo customers
For Craig, his placement at Volvo Group Australia has also opened the door to a permanent role there after he graduated.
"I'm responsible for providing support to our dealerships nationwide when it comes to servicing and product information, coming up with marketing plans to increase service agreement growth, and analysing reports to identify changes that can be made to benefit our customers.
"I've also been given the responsibility for managing Volvo Action Service for the Australian market. This involves using my analytical skills to analyse causes of breakdowns and investigating cases that took a long time to repair. I've also been working with Action Service HQ in the UK to improve processes for the Australian market and the challenges involved in this."
He constantly applies the skills he learned at AUT, the business alumnus says.
"AUT emphasized critical thinking skills, and I now use these skills to look at challenges the business faces and how to solve them. This has really helped me come up with outside of the box ideas that other people in the organisation may not necessarily think of."
The skills to succeed
After enjoying economics in secondary school, studying business at university was an easy decision, Craig says.
"I've always been interested in one day starting my own business. AUT seemed like a great fit for me as I had heard that it has a more interactive approach to learning in smaller classrooms, rather than sitting in big lecture theatres all the time.
"I would recommend AUT because collaborating with other students in the workshops and group assignments is a great way to prepare you for the real world. Being able to work with people from diverse backgrounds and cultures is vital in the corporate world, and I feel AUT provides a great basis to prepare you to do this."
He also appreciated the visits from industry experts, Craig says. For him, one such visit turned out to be eye-opening.
"The CFO of Auckland Airport came in to speak in one of my lectures and mentioned how New Zealanders do well globally because we aren't afraid to put our hands up to do things and push ourselves out of our comfort zone. This made me want to be a leader in the corporate world, and work with people to improve processes and come up with new ideas."