Outstanding alumni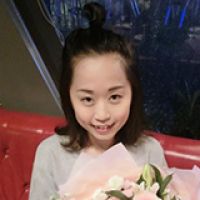 Wenrui (Dorothy) Dai
Director, Shanghai Matamata Film Production, Shanghai
Master of Creative Technologies
She loves being a film-maker, says Master of Creative Technologies alumna Wenrui (Dorothy) Dai.
"As the director of Shanghai Matamata Film Production, I'm responsible for managing three subordinate studios and a professional production team.
"What I enjoy most about working in the film industry is that you can fully express yourself and turn your vision into reality. We are aiming to pursue the dreams of filmmaking."
Launching a career in film
Her AUT creative technologies degree helped to open the door to her film-making career, Dorothy says.
"As part of my Master of Creative Technologies I created a microfilm about a young Chinese migrant living in Auckland. This included producing the film, and promoting it in both Auckland and China. As a Chinese woman studying film-making abroad, I've always wanted to make a story about overseas Chinese joys and sorrows in a vivid way."
For Dorothy, making a microfilm was not only an essential part of her master's degree but also laid the foundation to her film-making career.
"I'm extremely proud that my microfilm THEO won five awards, including winning the best international unit award at the first Asian microfilm festival. This experience has also helped me land my first job in China after graduating from AUT, and has opened the door to my film-making career."
The freedom to create
She would highly recommend the Master of Creative Technologies to others, says Dorothy who came to AUT as an international student from China.
"I originally chose this programme because I could see it would offer me the freedom to create a docu-drama short film and teach me about the different aspects of producing a film, all under the professional guidance of experienced academics. AUT is also known for being the most practical university in New Zealand and for having a strong international outlook."
It's a decision she hasn't regretted, Dorothy says.
"I would highly recommend this programme to other students, especially those who want to study abroad. I appreciated the guidance from my supervisor, and enjoyed having access to the finest shooting equipment and facilities. My time at AUT has made my film-making dreams come true."