Outstanding alumni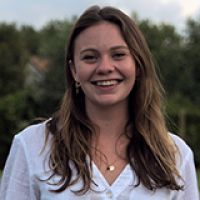 Olivia Bollen
Managing Director, Taken Care Of
Bachelor of Business in Market Insights: Marketing, Advertising, Retailing, Sales
Olivia Bollen has always dreamt of running her own business, but she didn't think she would have her own company a few months after graduating.
"I recently started my own gift boxing business, Taken Care Of, as I could see a major gap in the New Zealand market for corporate and personal gifts that meet a high standard. I've always wanted to do something entrepreneurial, and working on my own project makes me intrinsically happy. I just didn't think it would be this soon!
"My job now involves wearing multiple hats. I could be working on anything from sourcing products, and creating our marketing or growth strategy, to building the website, creating visual content or designing our packaging. There's something extremely rewarding about understanding every single facet of your business inside and out."
The favourite part about her job is being able to design the perfect job description for herself, the AUT business alumna says.
"I've always known which parts of business and life I enjoyed. I just wasn't sure how I could find a job where I could do everything I enjoy, as there's such a wide variety of different subjects from anything design to strategy and marketing."
The skills to succeed
Her studies prepared her well for running her own business now, Olivia says.
"I think AUT has a real sense of what is actually going on in the world and prepares you well for being in the business sector. In our final market insights assignment for example, we worked in teams for a semester to prepare a business proposal. Although it was certainly stressful at times, it really helped me with making proposals in my own business.
"Another major highlight for me would be going on a student exchange to Jönköping in Sweden. I found it to be one of the most incredible experiences AUT offers and the student exchange team was incredible to deal with. This experience shaped the decisions I make today and helped me develop an ability to think outside the box."
She had a light bulb moment in her first year at AUT, Olivia says.
"A guest speaker came in to talk to us business students. There were hundreds of us, and many of us weren't too sure what we were going to do with the rest of our lives. He said that we should use our time at uni to push ourselves to create things and ideas that could result in a real-life business or career. That was like a light bulb went off and I really wanted to push myself to go beyond and work harder at this than I had worked at school."
Behind the scenes at Spotify
Her final-year workplace experience was one of the highlights of her degree, says Olivia who completed her placement at Spotify in Sydney.
"The workplace experience that's part of the business degree was a major factor in choosing AUT, as it wasn't something many other universities do. I really wanted to push myself to find a position that I wouldn't only enjoy but that would have a great boosting effect on my future. My sister saw on Facebook that Spotify was looking for interns, and I contacted them immediately."
She really enjoyed the start-up style of the company, Olivia says.
"During my placement, I worked directly with the sales teams, went to pitches, created pitches and organised out of office functions for Spotify clients. People appreciated what everyone had to say, no matter what role you were in. One part of the job I really enjoyed was our weekly team meetings where the entire office of 40 would catch up and chat about how things were going."
The Market Insights: Marketing, Advertising, Retailing & Sales major is now called Marketing, Advertising, Retailing & Sales.