Outstanding alumni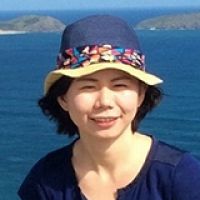 Yahua Xu
Assistant Professor, Finance Department, Central South University, Changsha, China
Doctor of Philosophy
Coming to New Zealand to study wasn't a difficult decision, says Dr Yahua Xu who came to AUT as an international student from China to complete a PhD in finance.
"I have an academic background in economics and mathematical finance, and decided to pursue doctoral study because I was interested in conducting in-depth research about financial markets, especially derivative markets.
"AUT is the youngest university in New Zealand and also one of best, with a good location in central Auckland. I was also fortunate enough to receive the Graduate Assistantship Award, which enabled me to fully focus on my PhD."
A study of option markets
For her PhD research, Yahua investigated option markets, supervised by AUT's Dr José Da Fonseca.
"My thesis was a comprehensive study on option markets, with a focus on Leveraged Exchange Traded Fund (LETF) options, volatility options and crude oil options. I chose this topic because I had been interested in option markets since taking some papers on this subject during my master's degree.
"In the last decade, the derivative markets in China have gone through a rapid growth, from almost none ten years ago to a proliferation of funds, futures and options offered in the market now. The need and space for doing research in this field is quite promising."
Since completing her studies in 2017, Yahua has returned to China to work as a lecturer in the Finance Department of Central South University.
The support to succeed
AUT offers a great infrastructure for research and study, says Yahua.
"The finance department in AUT is very productive when it comes to publications, and it hosts a number of international conferences, which is a good chance to communicate with international scholars.
"I also appreciated having access to a research fund for doctoral students, which enabled me to attend international conferences."
Living far away from home had its challenges, she admits.
"The biggest challenge for me was living alone in a foreign country. Fortunately, AUT offers good support, ranging from assistance with my visa application to language support. AUT also has a Chinese Centre that specialises in support services for Chinese students. These services helped me settle in New Zealand for my studies."