Outstanding alumni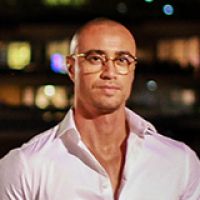 John Railton
Salesforce Delivery Manager, Qantas, Sydney
Bachelor of Business in Business Information Systems and Management
Ngāpuhi, Ngāti Kurī
He loves having a career that involves both people and technology, says business alumnus John Railton who is now a salesforce delivery manager for Qantas in Sydney.
"I like that this role is a mix of people and technology. One of my career highlights so far is being involved in and leading some of the biggest technology projects nationally and internationally."
He frequently draws on the skills he developed during his studies, John says.
"I use a lot of the management theories I studied and practised during my time at AUT daily. To this day, I recall most of what I learned and it has helped me in more ways than one. I do my best to use the skills, experience and potential I have to add value wherever I go and whatever I work on."
The path to success
He has come a long way since his school days, John says.
"In high school, teachers wrote in my report card 'John will never amount to anything in life'. Today, I can proudly say that I was inducted into the Beta Gamma Sigma Society for being one of the top business graduates in the world. I was awarded the Lady Savoury Memorial Award for the highest grade point average, and was the top business information systems graduate and the top Māori graduate at AUT.
"I also formed great mentoring relationships with some inspiring lecturers, made lifelong friends and went on a student exchange to Maastricht University in the Netherlands, one of the top business schools in the world."
John believes that the right studies and professional development helped to propel him towards his goals.
"The business majors I chose aligned with my career goals – management to help me grow my leadership strengths, and business information systems to match my passion for technology. The skills and experience I developed through AUT helped propel me towards my original goal: to break through that ceiling."
Creating world-ready graduates
His studies prepared him well for life after university, John says.
"In my opinion, AUT moulds graduates into a form prepared for the real world thanks to the practical application of ideas, not just the theory. That helps students understand the theory better, embedding learning effectively for when it needs to be applied in the future. This all prepares you well for what's ahead and gives you a strong foundation to take on the world, in whatever way you see fit."
He says this approach was one of the things that attracted him to AUT for his studies.
"I chose to study at AUT because of its reputation for hands-on practical learning and its commendable ranking in the business world."
The Business Information Systems major is now called Information Systems.