Outstanding alumni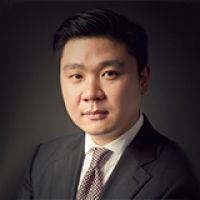 Yaowen (Daniel) Hu
Head of China Business, HOPPE AG / Co-founder, Adam Aubrey Technology Shanghai Inc, Shanghai, China
Bachelor of Business
He is proud of successfully taking a traditional hardware business online, says AUT business alumnus Yaowen (Daniel) Hu who plays a leading role for HOPPE AG's operations in China.
"While HOPPE is a traditional hardware business that designs, produces and crafts high-quality door and window handles, I made the decision to take our business online at the end of 2017. I believe this change showed our confidence to take initiative and manage risks.
"We have recently launched our new sales and customer platform for the Greater China Region; a successful change that has led to double digital growth in profitability and customer satisfaction for HOPPE in China."
Solving new business challenges
In his role at HOPPE AG, Daniel oversees the firm's corporate technology development, sales and communication activities to further the company's growth. He is also responsible for the operation and development of the group subsidiaries in the Greater China Region.
"Working for HOPPE is fun and challenging. I have to constantly come up with solutions for new business challenges. Because this is such a multicultural working environment, I can collaborate with our global team and frequently travel to other regions.
"I enjoy the empowerment from our board directors. They have enabled me to put together a talented team here in China to work towards a clear corporate mission."
In addition to his responsibilities at HOPPE, Daniel is also the co-founder and a current board member of Adam Aubrey Technology Shanghai Inc, a regional leader in providing IT and A/V systems integration solutions.
A launchpad for a successful business career
A passion for advertising first sparked his career in business, says Daniel who came to AUT as an international student from China and graduated with a Bachelor of Business in Advertising and Marketing in 2008.
"As a young man studying in New Zealand, I found the advertising industry very dynamic and interesting. I realised that by studying at a business school I would have more opportunities to develop my career in a creative industry, which would result in a prosperous life. What I liked about AUT was that it offered comprehensive business programmes in an international environment."
Daniel believes that the skills he learned at AUT enabled him, as a young business professional, to add new thinking to his team, and be responsive to new trends and technologies.
"The skills I developed at AUT that I've valued most in my career are my presentation and communication skills. I started my career in sales and marketing, and I believe my presentation, communication and business background provided me with insights into customer psychology, buying behavior and the nature of the corporate process."