Outstanding alumni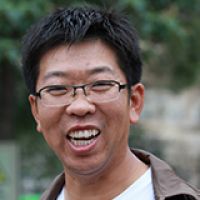 Hongtu (Sam) Li
Founder/Owner, Dr Sam Li Sport and Rehabilitation Hospital, Beijing, China
Bachelor of Health Science (Physiotherapy)
After recognising a gap in the Chinese medical market for western physiotherapy knowledge, AUT physiotherapy alumnus Dr Sam Li is now running his own highly successful practice.
"It's a joy to facilitate the body's inherent ability to heal, and to empower and educate patients about how their body moves best, and how to prevent injury.
"Being a physiotherapist is very rewarding, and I enjoy helping people move through physiotherapy treatment," says Sam who opened Dr Sam Li Sport and Rehabilitation Hospital in 2015 after four years as the director of two other successful physiotherapy clinics in China.
The road to success
With a background in medicine, Sam came to New Zealand to further his knowledge of physiotherapy and patient treatment. He chose AUT because it offers one of the largest physiotherapy programmes, with excellent professors, workshops and small class sizes. He also found Auckland an ideal city for study.
While studying, Sam practised in a private hand physiotherapy clinic, and many of his patients referred friends and family, some even driving over an hour to come to him for treatment.
"Effective communication and physical assessment are essential. Depending on each patient I may mobilise joint, massage a muscle to promote movement and function, or other techniques such as electrotherapy, ultrasound, hot packs and ice when appropriate. All these skills and techniques were learned in class or in the workplace over the years while studying at AUT."
After graduation Sam was moved when his boss, co-workers and patients encouraged him to stay and continue working there. A year after graduation, Sam opened his own clinic and operated this business for the following three years before returning to China in 2011.
Advice for other students
Sam, who graduated in 2008, has some great advice for other students.
"Follow your own interests, decide for yourself what majors and subjects will suit you. Study hard, enjoy learning, and you will realise your dream in the end.
"Engage with your lecturers after class – they will share their knowledge and help you to expand your understanding of the field. They can also give great suggestions and support when you get stuck while studying."