Outstanding alumni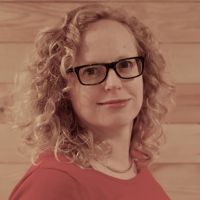 Kate Taylor
Head of Global Growth Operations at Twitter, San Francisco
Bachelor of Communication studies
Did you have an early interest in technology and business?
Technology less so, but it is something I have since developed a keen passion for. I don't think we push our girls enough to choose sciences, maths and technology at school. We certainly didn't when I was growing up. It just didn't seem like an option for girls back then. However, my dad worked as a management consultant for different businesses and I think his influence might have helped me develop an interest in business.
Did you have a clear idea of what you wanted to do when you left high school?
Oh yes, definitely. I wanted to be a film director.
Why did you choose AUT?
I had heard it was really good. I choose the Bachelor of Communications programme because it had a TV major, but I didn't end up doing the TV major. It was a very small, hand-picked group that were selected for that elective and I just didn't make the cut. However, from that experience I learned that when you start in TV, you start at the bottom. There is a real hierarchy in that profession and you have to work your way up. In contrast to that environment, I like to achieve and climb the ladder as quickly as possible. As I got a bit older, I thought 'oh it was really cool that I didn't end up doing that'. Instead, I went into the technology space where people get a leg up. It's a dynamic industry that doesn't necessary expect you to 'pay your dues' as much.
How did you get from a film- focus into multimedia?
At AUT they had a multimedia major, as well as journalism, public relations and radio, and I thought to myself, 'what is going to give me the greatest long-term career options?' I decided the multimedia major was a good blend of creativity and skill that may pay off down the road. It felt a bit like making a 'second choice', but it was in the end the best decision I could have made.
Where did you carry out your AUT co-op?
My mentor, Lara Bowen was the project manager at Terabyte Interactive. I followed her around doing small, project-based jobs. I got to do some really cool work, like the interactive kiosks at Auckland Museum. It was an inspiring experience. A couple of years later I left Auckland for London and Lara was already there, she was my soft landing – she found me a job.
You worked for CBS Interactive for a while. How did you get from there to Twitter?
It's all about who you know. The CBS Interactive role was gained through friendly connections. I play a lot of Ultimate Frisbee and it was this sporting connection that got me the job at CBS Interactive. The job at Twitter was through my husbands' softball team, a team mate had jumped ship from CBS to Twitter. He referred me, so I just had to get through the interviews.
What was the Twitter interview process like?
It was an exhausting process. You go in for the day and you are pretty much locked in. I had maybe five 45-minute to one-hour interviews, back to back. Between the interviews they feed you, and are really nice, but you are still with a chaperone, so it feels like an all day interview.
What are the most important skills you use day to day as Twitter's head of global growth operations?
I would say it's the soft skills that are the most important. The most successful outcome is one where the team dynamic is just right. If you're not working well together you're not usually accomplishing that much, and you're probably spinning your wheels, working against each other's interests. I focus a lot on the team dynamic. My team is all over the globe, so I have to work really hard to understand what's going on for them – are there communication breakdowns? How is our team perceived? How are other teams interacting with us? We're big enough at Twitter, and with my team – disparate enough – that communication issues can become very challenging.
"The most successful outcome is one where the team dynamic is successful. If you're not working well together you're not usually accomplishing that much and you're potentially spinning your wheels."
What are the biggest lessons you've learned in your role?
I've learned that the only constant is change. To cope with that change you have to be a very flexible person. No matter how chaotic works becomes, and even if you're in a panic – relationships come first. That's how you'll get what you need. I actually believe that a high rate of change bonds people together. You're all in it together and you are all doing what you can to make the most of any situation. I really value those relationships, and you're not going to get on the wrong side of people if you're constantly nice to them.
Is this a stressful job?
There are two types of stress. There's the 'I feel totally unsupported and everyone hates me, and I've got something to prove', and then there's 'I have such a high volume of work that I don't know how to cope'. And if you've got both of those kinds of stress, then you just want to die.
I have a huge volume of work, however, I'm totally in love with what I do, and I am totally supported. I also get to do very exciting work, so I think I'm very lucky. I believe that's a much more preferable version of stress.